Folklore and operetta theatre with dinner
From: € 57
Description
HUNGARIAN FOLKLORE DANCE SHOW & LIVE OPERETTA SONGS TOGETHER
Join for 3 hours Budapest River Cruise and celebrate every type of special event on our board with 2,3 or 6-course menu and premium drink! What you will see and listen during our program?
Our Live Gypsy band will entertain you with their instruments and playing popular kinds of music while our singer help to relax and feel the Hungarian Culture!
All of the courses are choosable from different options, see below!

What do you need to know about  Folklore and Operetta Show?
Silverline Cruises offers you a small part of the Hungarian Culture, they would like to help for those who arrive Hungary to get a slice from our culture. This program starts to work since 2016 and it is one of the most popular entertainments in Budapest.
During the program, our guest can see some steps from the typical Folklore and listen Operetta music in Hungarian.
The boat takes two rounds in the center of Budapest on the river Danube between Margaret and Rakoczi bridges.
What is included in the Dinner?
3 or 6-courses which will serve to your table by our waiters. All of the courses from the menu has more options, so you can decide what would you like to eat on the boat.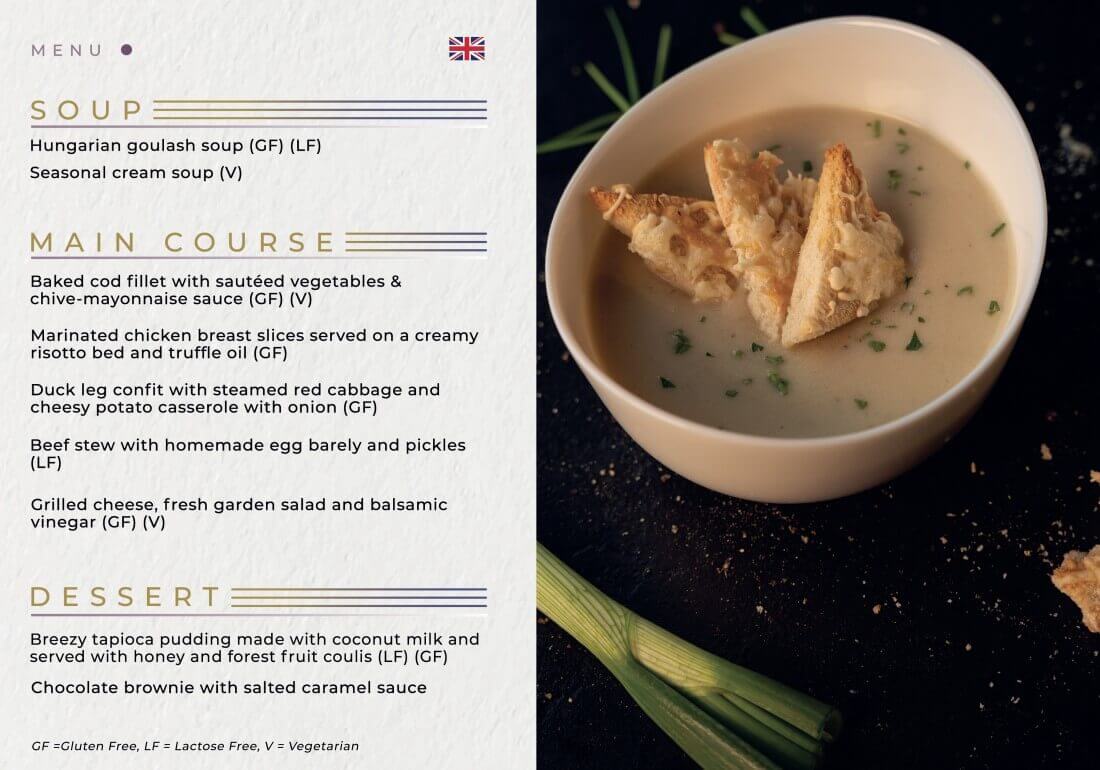 DRINK PACKAGE
Alcoholic drinks
Alcohol free drinks
Quality Hungarian wines
(From wines of different regions e.g.: Villány, Balatonfüred, Noszvaj)
Juice
Sparkling soft drinks
Champagne
(Sweet and dry)
Mineral water
(sparkling and non-sparkling)
Beer
(Staropramen, Borsodi)
Coffe
Tea
Our guests will get a glass of welcome drink after they arrive to the boat. They can choose soft drink or champagne.
Our program takes 3 hours and has two parts.  The boat starts from dock 11 which is not far from the Elizabeth bridge. When every guest is on our board the cruise starts its first round.
ADDITIONAL INFORMATION
After the reservation, our booking system will send you an automatic email which will provide you the entrance to the boat!

You need to arrive 30 minutes before because the boarding takes time!
Boarding place: Jane Haining, dock 11, BUDAPEST
All of the necessary information will be in your confirmation letter!
DEPARTURE PLACE