Cocktail Cruise Budapest
From: € 29
Description
Join us on board for a refreshing experience!
Our booze cruise offers a 70-minute sightseeing tour and 3 optional cocktails.
All times include a 70-minute cruise.
The cruise begins at the heart of Budapest, below Erzsébet bridge, on the Pest side.
Boarding is 15 minutes prior to departure.
Schedule

Departure from Dock 11

Arrival to Dock 11

15

:00*

16

:10*

17

:00

18

:10

19

:00

20

:10

21

:00

22

:10
*DUE TO RIVER CLOSURE, THESE TOURS DO NOT OPERATE ON MONDAYS TILL JANUARY 2023.
SUNSET CRUISE
The cruise takes place during sunset, providing our guests with the most fabulous views of the illuminated Budapest.
While enjoying the gorgeous panorama, guests can indulge in 3, freshly prepared cocktails on board. (3 cocktails included in the price)
Spend 70 minutes on board with utter elegance and comfort. Take a seat on our terrace or chill out on the air-conditioned lower deck.  (Heated in the winter)
Our Sunset Cocktail Cruise is ideal for both ending a tiring day of sightseeing or to warm up for a great night out in Budapest.
Bring your family, your partner or friends and spend a pleasant night on board with us.
DEPARTURE PLACE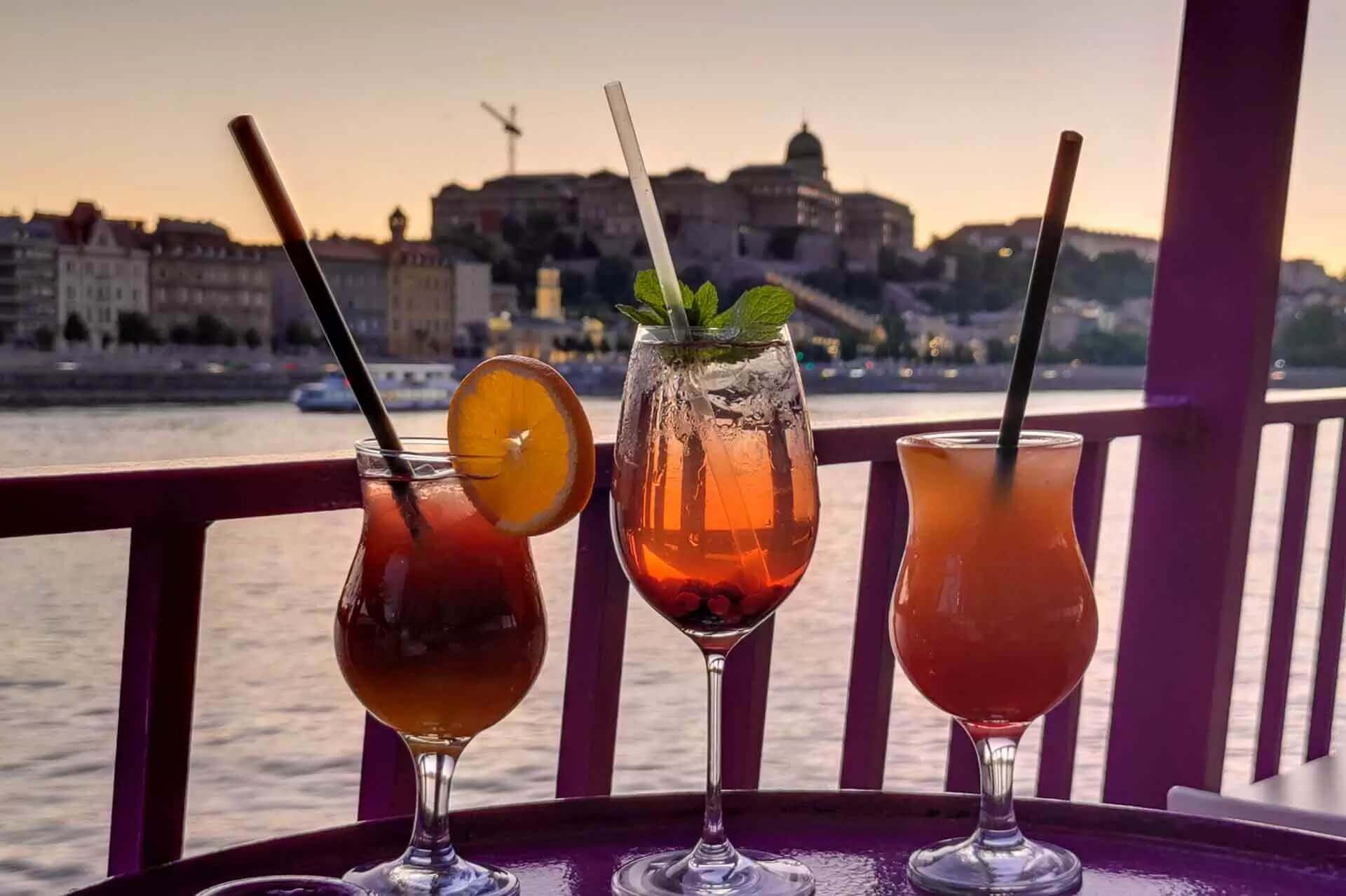 jQuery(document).ready(function(){jQuery("input[type='number']").inputSpinner();});